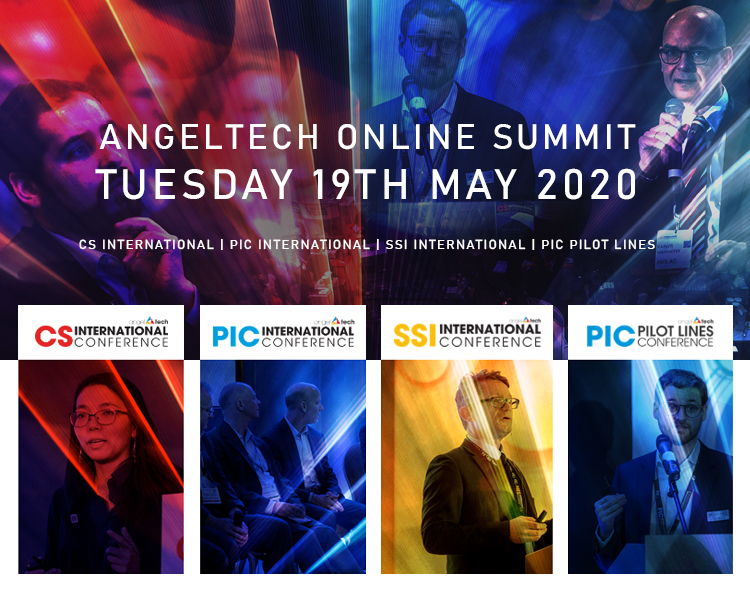 The AngelTech Online Summit will take place on Tuesday 19th May at 12.00 GMT.

The event is a digital summit that the AngelTech team are organising to allow industries to stay connected and develop business, whilst travel restrictions and face to face meetings are not possible.

The event will involve 4 breakout sessions for CS International, PIC International, Sensors International and PIC Pilot Lines. It presents companies with a vehicle to reach potential business partners, be seen as thought leaders and arrange face to face video meetings with participants.

Philip Zuk



Presentation Title:
Speeding On-board Charging with Automotive-qualified GaN FETs

Now in production across several application markets, high voltage GaN has piqued the interest of hybrid and electric vehicle manufacturers. The technology's proven ability to increase power density within various topologies as well as its attractive cost model have positioned GaN to reportedly cannibalize the on-board charger market currently attributed to SiC. The key to realizing this projection is the technology's reliablity. Learn about the importance of extended validation tests, GaN's current FIT rates and temperature ratings, and how a deep focus on reliability enables volume production from Transphorm—manufacturer of the industry's first AEC-Q101 GaN FET.



Iñigo Artundo



Presentation Title:
Scaling up photonic integration: validating designs, chips and assemblies

Developing and marketing a product based on a photonic integrated circuit is still a challenging task. While the technology has greatly matured in the last decade, allowing to easily prototype PICs using different software tools, material platforms, foundry processes, multi-project wafers, etc. there are still many challenges when moving these prototypes into a commercial product. This presentation will discuss topics like variations and optimizations towards a design freeze, validated design re-use, standardization and automation on die and wafer level opto-electronic testing, and assembly qualification.



Angus Pacala



Presentation Title:
Silicon Eats Industries, Lidar Is Next

Silicon has transformed the consumer tech industry over the past few decades by enabling higher performance while lowering costs. Ouster has engineered the optimal lidar by using a unique combination of silicon CMOS detectors and SPADs/VCSELs, and custom designing silicon ASICs. These components are on an exponential improvement curve, much like Moore's Law, and are still far from maturity with potential for 10x improvement in just a few years. This talk will dive into the implications of introducing silicon to lidar, expected improvements, and performance roadmap.



Kevin Williams



Presentation:

The JePPIX pilot line offers companies direct access to state-of-the-art manufacturing of photonic integrated circuits (PICs) based on indium phosphide. This will enable the development of PIC-enabled products for a wide range of new markets using PICs developed under the JePPIX brand. Companies will be able to focus on the manufacturability of their products rather than the technological complexity of PIC fabrication. The pilot line puts in place the quality control from the design process to manufacturing, testing up until packaging that is needed in order to streamline the development cycle and provide confidence in manufacturability for customer generated designs. Prototyping services are already available from the consortium in the form of JePPIX multiproject wafer services. The pilot line services are being developed now with manufacturing-grade process design kits that deliver on manufacturing quality. These will be seamlessly coupled, providing an automated flow from design through to foundry production and automated known-good-die selection. The separation of design from fabrication process through process design kits and the emphasis on quality reduces risk for businesses embarking on a PIC-enabled product development. The JePPIX pilot line is enabled by the EC manufacturing pilot line project InPulse and supported by Photonics21.



| | |
| --- | --- |
| | Covering key topics of the industries |
| | Live 3 hour online summit |
| | 10 minute presentations – learn from experts in the industry |
| | Recorded product demos |
| | Live audience questions |
| | Enhanced discussion and audience interaction |
| | Video panel sessions |
| | Sponsors digital booth (intro video, company content, lead generator, facilitate one on one video meetings with attendees) |
| | Live private video meetings between two or more attendees |
| | After the live event, monthly keynotes to drive traffic to the event 24/7, 365 |

Innovation is in AngelTech's DNA and we are leveraging this strength to bring you an immersive and inspiring online event without the risk of travel during this un-certain period.

As we work through the details of this new digital experience over the coming weeks, we will continue to share updates here. We have opened the online summit to the whole industry, please register here for free. In a time where live events have come to a standstill, we want to do our bit to connect key players in the industry, so business can go on!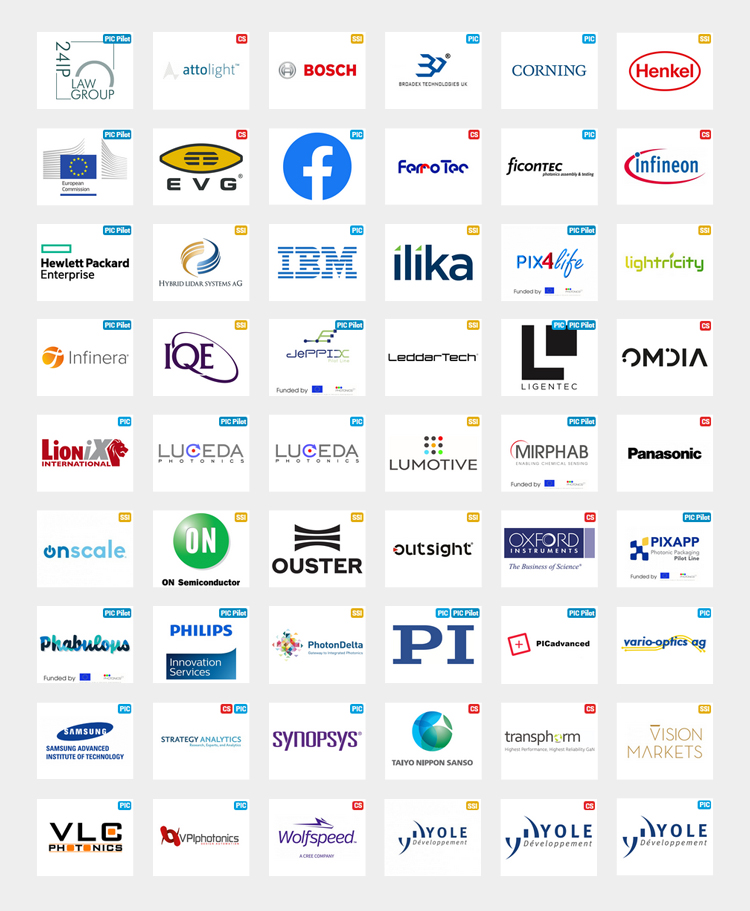 Platinum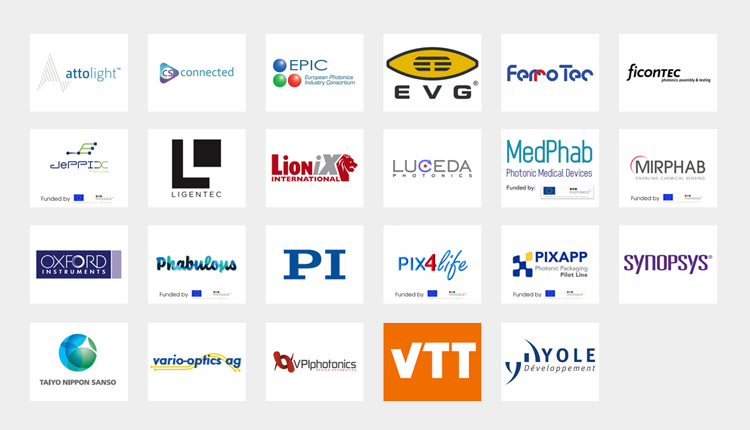 Gold

Media

Accelerate your growth and reach the major industry players during these difficult times.

AngelTech Online provides you with access to the supply chains of the compound semiconductor, integrated photonics, pilot lines in photonics and global sensors industry at one virtual event, including many international leading experts who will speak at the conference.

We have an intensive multi-channel marketing program available and already well underway, which includes a dynamic combination of email marketing, social media and conference partners in addition to promotion within the prestigious portfolio of Compound Semiconductor magazine, PIC Magazine, Sensor Solutions Online, and Silicon Semiconductor Magazine.

Aligning with the AngelTech Online Summit will give you a great opportunity to be positioned as a thought leader in the industry. Engage in debate, share insights and expertise on industry challenges with your peers – virtually!

Even when the live virtual event concludes, your digital sponsors booth will stay live for 6 months, showing your content, videos and allowing the industry to connect with you. Material can be updated on your digital booth, as frequently as you require.

To find out more about the packages we have available, please contact sukhi.bhadal@angelbc.com


Connecting, informing and inspiring the compound semiconductor, photonic integrated circuits, pilot lines and sensor industries - digitally!